Boxing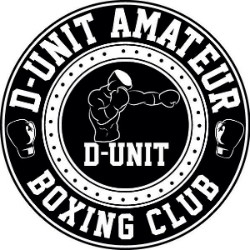 We believe boxing is about more than getting in a ring and fighting. It's a great way to stay fit and learn a skill at the same time. ANYONE is capable of learning to box. Boy, girl, big and small. At the D-Unit CSH we cater for those who want to compete to those who just fancy giving the training a go and everyone in between. We feel you should be in charge of your training and only take part in things you feel comfortable with. We will never pressure anyone into sparring or competing if you don't feel that you want to. We run a juniors class and the exact same rules apply with the exception that Mum and Dad are making all the decisions! If you would like your child to learn to box but aren't keen on the contact side of things all you need to do is let us know. Our boxing club is affiliated to Amateur Boxing Scotland and all of our sessions are fully insured by them.
Why take up Boxing?
As one of the boxing coaches at the D-Unit CSH I've yet to see someone put gloves on, hit a bag for the first time and not enjoy it. Boxing is a fun way of keeping fit and at the same time you get to learn a skill that could be very useful one day. To make progress at anything consistency is the key and if you don't enjoy it you won't stick at it. Anyone is capable of learning to box; all you have to be able to do is stand up and put both hands out in front of your body! All levels are welcome at the D-Unit Boxing club.
Schedule
Gallery
Any Questions? Please comment below!
comments powered by